AUTOMATIC SERVICES MAY (CAN) BE ADDITIONAL TO THE HOT LINE (HELP LINE),
AND (OR) MAY (CAN) ALSO REPLACE IT.
We formulate, record and install all voice messages ourselves, only information is needed from you.
An answering machine (voicemail) is a voice message that the client hears instead of beeps. After this message the call ends.
We give you the opportunity to turn on the answering machine from your mobile by yourself.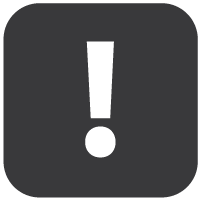 The main task of an answering machine is not to lose customers who call your line during off-hours or during peak-hours.
Off-hours call.



Solution:

we write down a greeting, announce the current schedule, ask to call back during working hours or offer a call-back function.


Rush-hour (peak-hours) call.

For example, the service does not work at a TV provider, respectively, these are massive calls to technical support. The lines are congested, the managers are failing.



Solution:

write down an informational message about the problem and the time frame.
Answering machine (voicemail) examples: